Custom Home Construction and Remodeling Experts
At Alabama Signature Homes, we pride ourselves on our multifaceted expertise and comprehensive range of services. Our skilled team of professionals brings years of experience in construction, handyman services, new home construction, roofing, remodeling, painting, flooring, granite countertops, cabinet refacing, and comprehensive home remodeling. From small repairs to specialized high-quality, custom-designed homes, we have the skills and knowledge to handle any project, big or small.
New construction
Remodel
Repair



Discover the expertise and commitment of Alabama Signature Homes, the leading provider of custom home construction, remodeling, and repair services in Prattville, Montgomery, Wetumpka, and the entire Tri-County Area. With a team of skilled professionals and a passion for craftsmanship, we transform houses into stunning homes that reflect your unique style. From new home construction to comprehensive remodeling, trust us to deliver exceptional results that exceed your expectations. Contact us today to discuss your project requirements and experience the Alabama Signature Homes difference.
We invite you to explore our portfolio of completed projects to witness the quality of our work firsthand. From custom-designed homes to remodels and repairs, we have the skills and expertise to bring your vision to life. Contact us today to discuss your project requirements and let us show you why Alabama Signature Homes is the right choice for all your home construction and remodeling needs.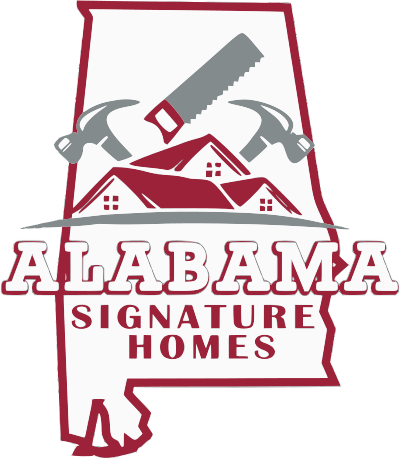 Contact Information:
Phone: (334) 777-1884
Email: info@alabamasignaturehomes.com
Alabama Signature Homes
698 Silver Hills Drive
Suite 102
Prattville, AL 36066